Hands-on courses @ STUBA Learning Factory
On Decemeber 3,9,10,16 and 17, STUBA learning factory organizes a pilot cycle of hands-on courses titled "Find your way in Industry 4.0" organized in three learning modules focused on effective utilization of production capacitites, quality control using machine vision, and predictive maintenance, respectively. The courses are free and suitable for employees of Slovak manufacturing enterprises with batch production, namely for industry engineers, production managers, project managers, maintenance managers and specialists, etc. If interested, please do not hesitate and contact us!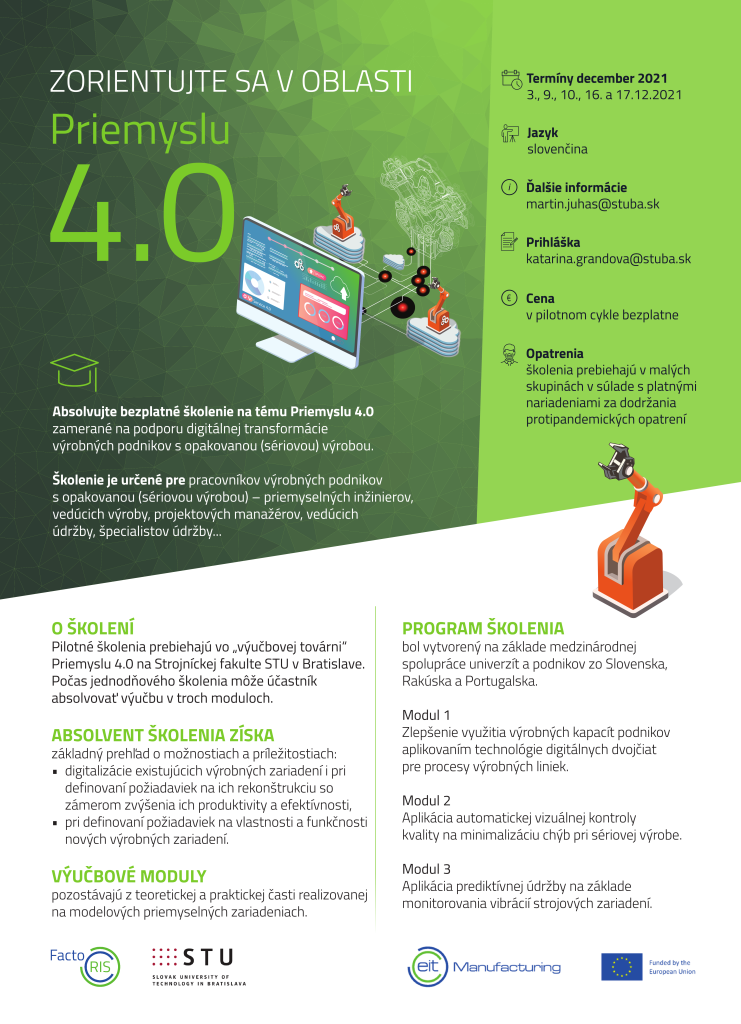 Hands-on course @ FEUP Learning Factory
On November 17 and 18 FEUP learning factory organizes its first hands-on course titled "Learning Factories 4 Intelligent Manufacturing" focused on zero-defect manufacturing, condition monitoring and system integration. For each of the three learning outcomes, the theoretical fundamentals will be introduced, followed by hands-on parts in which the students get the opportunity to apply the knowledge in practice. If you happen to be in / from Porto, join us!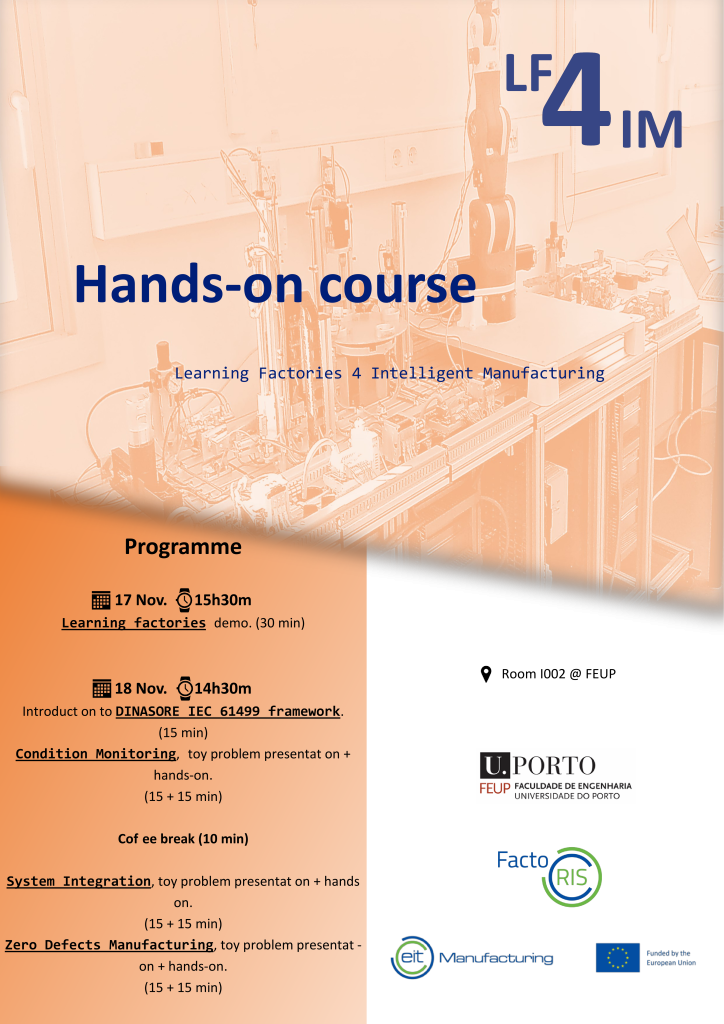 FactoRIS @ EITM's Doctoral School
If you are keen to know about Condition monitoring of production systems and Added value from mechanical condition data, join us on November 11 and 18 at 10 AM, respectively, for a presentation given by FactoRIS members from STUBA and an expert from SIEMENS as a part of the EITM Doctoral School's INVENT webinar series. Mero information can be found in the links below.
Register here: https://lnkd.in/eZq8TCRW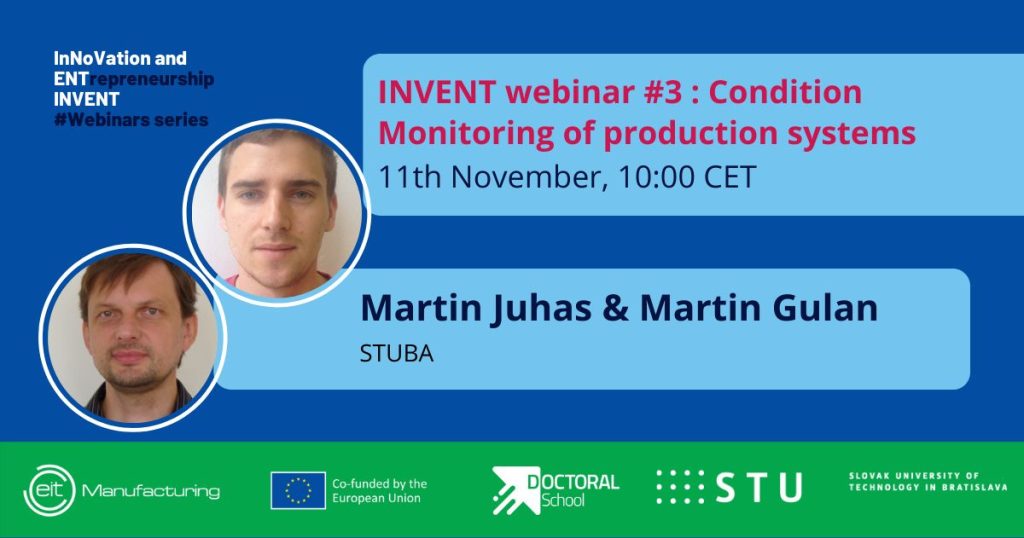 Register here: https://lnkd.in/eUVDG9TD
FactoRIS @ EITM's Tuesdays from Future
If you are keen to know more about the current digitalisation maturity of SMEs and associated challenges, join us on June 22 for the first innovation webinar titled "Digital Transformation – what for?" from the "Tuesdays from Future" series organised by EIT Manufacturing on Agora – EIT Manufacturing's social network open innovation platform. The webinar will primarily present results of a study on digital transformation readiness across Europe's manufacturing industry, performed in collaboration of EIT Manufacturing with the Mines Paris – PSL, while the study of FactoRIS will provide complementary results relevant specifically for manufacturing SMEs in RIS countries.
Register here: https://lnkd.in/d4kHxGH