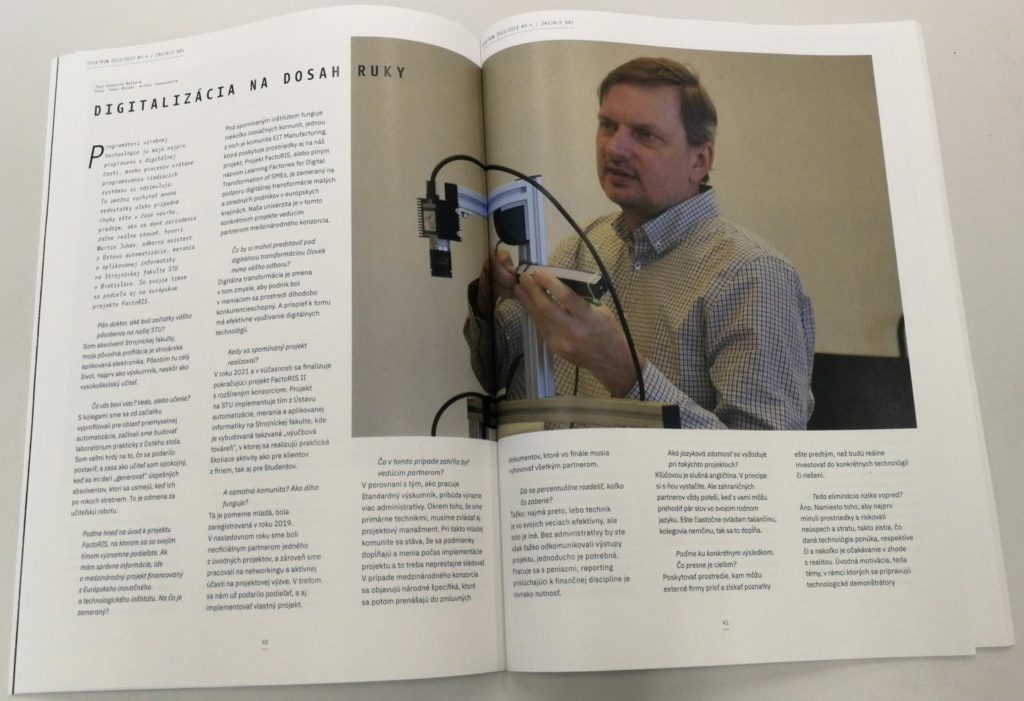 Posted on December 28, 2022
Posted on December 19, 2022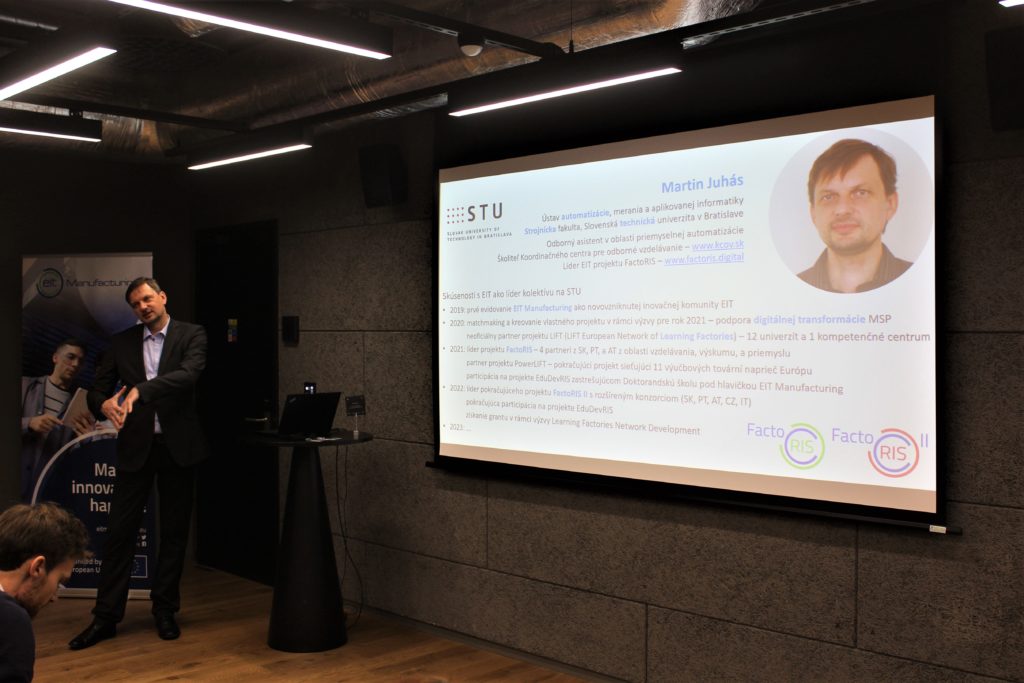 Posted on December 17, 2022
The FactoRIS II Project ("Learning Factories for Digital Transformation of SMEs II") is supported by EIT Manufacturing within the EIT Regional Innovation Scheme. This project has received funding from the European Union's EIT Manufacturing programme.
Watch our video and learn more about our project and learning factories:
Our activities are designed for
Manufacturing SME
Expert organisations

Industry workforce
Service Providers
Technology Providers

Universities & Competence Centres
Students of Higher Education Degree & Young People

Providers of Non-degree Education & Training
Consulting Companies in Manufacturing
Problem Addressed
RIS based manufacturing SMEs still lag in digitalisation as a part of their digital transformation.
Addressed problems include:
Digitalisation is specific to each company;
Companies and their employees lack experience;
Changes need to be implemented from within the company by involving their employees in the process.
Solution
Support the case-specific digital transformation of RIS based SMEs by evolving existing production facilities towards Industry 4.0:
Developing and networking established learning factories;
Providing testbed solutions to industrial manufacturing challenges;
Combining learning factory trainings with e-learning and immersive learning;
Retraining and upskilling the personnel to boost the uptake of advanced technologies by SMEs.
We support the digital transformation of SMEs towards Industry 4.0.
We establish and develop learning factories.
University-based facilities equipped with technology demonstrators and adapted to upskill the personnel via targeted training.