We aim to support the digital transformation of small and medium-sized enterprises (SMEs) towards Industry 4.0 by establishing learning factories – university-based facilities equipped with technology demonstrators and adapted to upskill the personnel via targeted training.
The goal of this survey was to analyze the current state and the need for digital transformation in manufacturing SMEs, taking particular ones in Slovakia, Portugal, Austria, Czech Republic, and Italy as samples.
With the help of enterprises, we have been able not only to assess the overall digital maturity of SMEs in respective countries but also to identify specific digitalization challenges to be addressed in our learning factories.
The data we collected were used only for this research and are completely anonymous.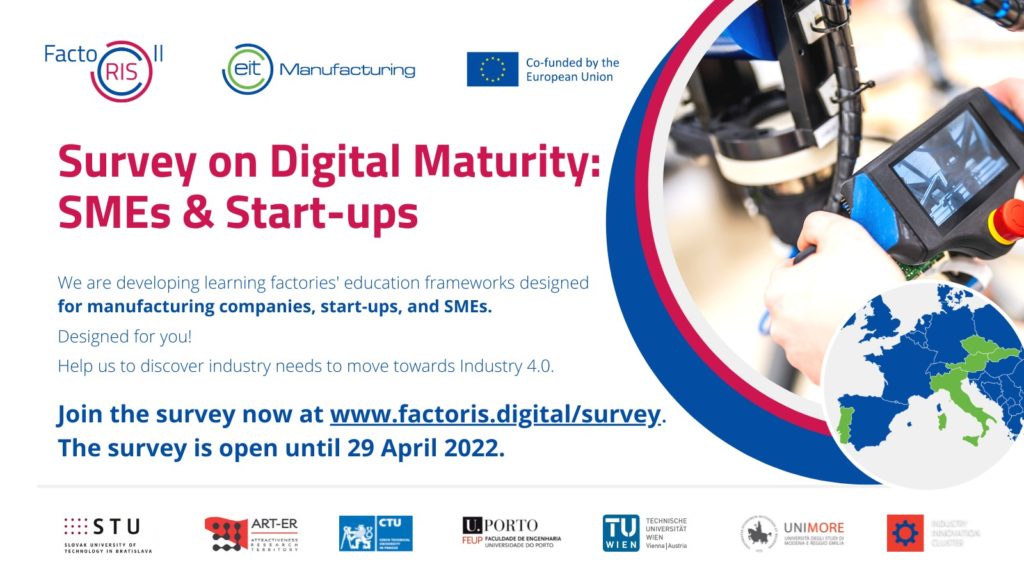 The questionnaire contains 24 questions. We made sure completing it takes no more than 12 minutes of your time. The respondents were asked to try to reflect the actual and real state of their company.
The survey was open until 22 April 2022.